Pint Glass - Marine Plankton
Plankton are the drifters of our oceans. They're a diverse group of tiny critters - everything from crab and jellyfish larvae to diatoms and krill, but they all share one thing in common: they can't swim against the current, so they just go with the flow. Leave the stresses of your week's research or those frustrating lab results behind and make like the plankton! Go with the flow.
These glasses make great gifts for your oceanographer boyfriend or girlfriend, ecology-buff aunt, marine biology lab partner, or anyone who loves plankton and beer.
Printed with eco-friendly ceramic ink for a raised rough texture. Because the ink fires on at temperatures of up to 1,200°F and becomes part of the finish, the image doesn't peel, flake, or scratch.
Details
Individually boxed.
Dishwasher safe.
Made in the USA.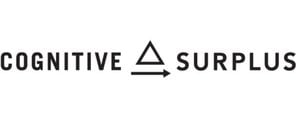 Volume: 16oz
Height : 5.75"
Diameter : 3.3"
0
stars based on
0
reviews
© 2017 MUDGE SCIENTIFIC, LLC